Trainscape
 Trainscape - Model Railway Layout
Australian designed - Australian made
~ TWIN PEAKS MODEL TRAINSCAPE ~
Size:  3.5m x 1.95. x 0.7m
* Light-weight construction - double-shelled fiberglass, aluminium frame and fold-up legs
* Transportable - made to fit through standard doorways
* Holds 60m of HO or N scale track
* Green coloured surface prepared for fitting and glueing
* Track area built to spirit level
* Radiused ends designed to take various standard curves
* Water features with built-in reticulation system for added realism
* Tunnels and bridges prepared
* Provision for terminus stations, branchlines, turntables, buildings, etc
* Will support timetable running.
Trainscape also has timetable running capability. This can be done by integrating the four specially wired-up stations, branchlines, domestic and industrial facilities including shipping with the control system and if preferred a computerised interface program whereby you can run the trains via a computer which will seat you in the driver's cabin for a realistic ride. Prepared timetable sheets will become available.
Other potential features include several bridges, waterfalls, creeks, dams and rivers with reticulating water, provision for towns and commercial industries, etc. Add your own features if you like and let your imagination run wild. You'll be amazed what you can fit on the Trainscape.
For sales enquiries leave a message in the comments box on the left or email info@gippslandmodeltrains.com
Original mould cast off a model - 2006.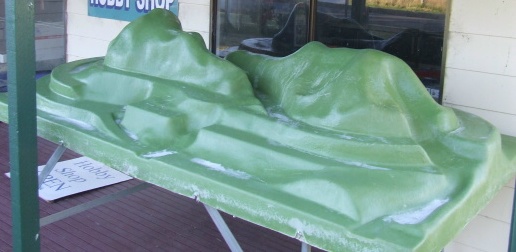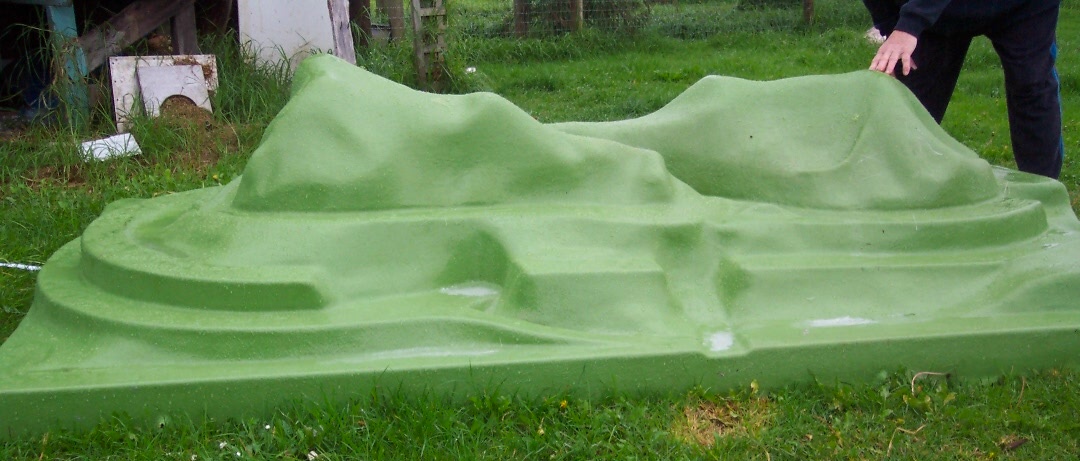 Master Pattern of final version in progress - December 2011.